Henry Cavill is in Tenerife - Shooting New Guy Ritchie Movie!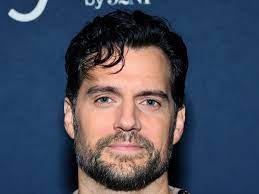 Source
Source: Canarian Weekly
In a thrilling turn of events, the news of Henry Cavill's presence at a Tenerife restaurant has sent shockwaves through the fan base of the beloved British actor. The reason for his visit to the island? Cavill is currently in Tenerife getting ready to film Guy Ritchie's latest cinematic masterpiece, which is shrouded in secrecy but packed with anticipation.
Henry Cavill, famous for his iconic portrayal of Superman, was spotted at the enchanting La Torre del Mirador restaurant in the south of the island over the weekend where the actor was enjoying lunch with his partner.
Producers have already visited multiple locations across the island including the bustling fishing port of San Andrés in Santa Cruz where it's rumored some of the vehicles that will be used in the film are being kept.
Guy Ritchie's latest project, a high-octane action flick with a lavish budget, remains untitled for now. The star-studded cast includes Oscar-nominated Jake Gyllenhaal, and the captivating Eiza González (Fast and Furious: Hobbs & Shaw), who are due to come to the island over the next few weeks.
Although plot details and title are being kept largely under wraps, the story is said to be laced with Ritchie's trademark humour and revolves around two extraction specialists who must plan an escape path for a high-level female negotiator.
It is said to be the biggest budget movie on the market today being produced by Black Bear International, who Ritchie worked with on his last couple of movies The Covenant, which also starred Jake Gyllenhaal, and Operation Fortune.
As Tenerife becomes the backdrop for this latest blockbuster, fans can't help but speculate about the thrilling adventure that awaits them. Stay tuned for more updates on this exciting project as it unfolds amidst the stunning landscapes of Tenerife!